What Is Forestry Mulching?
Forestry Mulching is a land clearing method that uses a machine to cut, grinding and clear overgrown vegetation. A forestry mulch or brush-cutter uses a rotary drum with steel chipper teeth to shred vegetation. This process can be used to clear the right-of-way for roads, utilities, and various large or small scale construction projects. Land survey and boundary demarcation in preparation to sell a property or to begin landscape projects are both excellent examples where land clearing via forestry mulching would be most useful to the property owner.
Mulching and land clearing at one time involved a lot of heavy equipment such as bulldozers, backhoes, stump grinders and would shippers. This large variety of machines increases the cost of land clearing. Additionally, these large-scale industrial machines consumed an enormous amount of diesel fuel in the process. While being expensive, they are also heavy. The use of these large scale machines disturbed the ground heavily. Clean Acres Land Management uses the latest equipment which allows a single machine (bobcat with mulching attachment) to accomplish all that work while protecting the land and reducing the cost.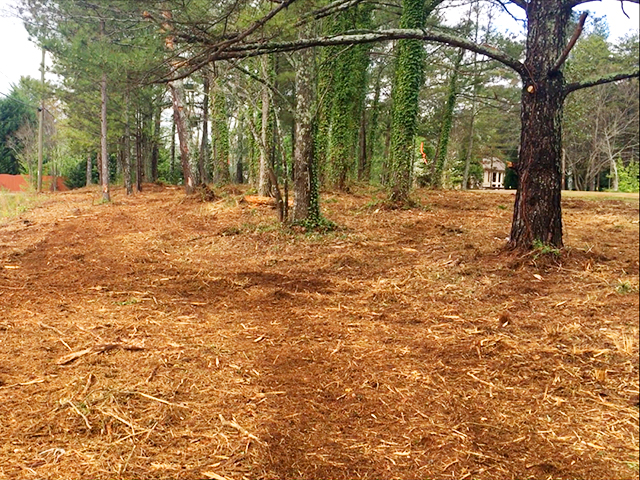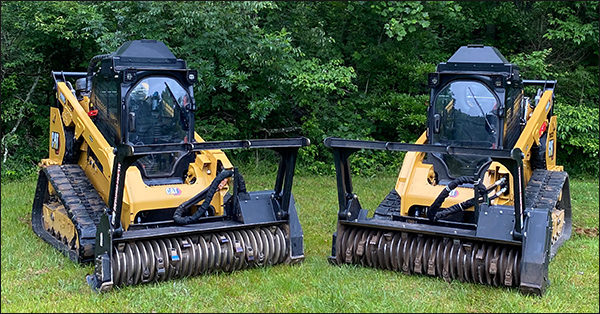 Forestry mulching is also an excellent choice to prevent erosion control while maintaining a healthy wildlife habitat. Traditional land clearing methods increased the risk of erosion by pushing over trees, uprooting stumps, and disturbing the soil. We offer a mulching solution that leaves the soil structure intact while clearing and mulching the unwanted undergrowth and vegetation. Mulched material which is left on the ground after clearing, acts as an erosion barrier while returning nutrients back to the soil. Leaving the ground in a condition to grow grass which can then be maintained by regular mowing. Underbrush removal not only allows the rejuvenation of grasses but is good for wildlife in providing access to food sources and water.
Clean Acres Land Management LLC Providing Best Quality Land Clearing & Vegetation Management for Paulding, Cobb, Bartow, Floyd, and Fayette Georgia.